Winslow Ancient Market Town
Winslow is situated in North Buckinghamshire, six miles from the former county town of Buckingham - a Saxon settlement named after a tribal leader, Bucca. Before the kingdom of England was united, Winslow was part of King Offa's domain of Mercia.

By 1087 the Abbot of St. Albans was in charge, farming 600 acres with 3 slaves. Two centuries later Winslow had a church built by the Normans and 25 cottages clustered around the manor house.

Today 4500 (approx) people live in Winslow, it is a pleasant and friendly small town.


More about Winslow
Winslow is a small market town within the Aylesbury Vale district of north Buckinghamshire. It has a population of about 4500 with a wide range of shops and businesses and also a civil parish designated as a town council
The town was first recorded in the Anglo-Saxon Chronicle in 795 as Wineshlauu, which, translated into modern English, means Wine's Mound. In the Domesday Book of 1086 it was recorded as Weneslai.
Winslow has one of the finest buildings in Buckinghamshire - Winslow Hall, (below) - which sits on the main road leading into the town from Aylesbury. It is thought to have been designed by Sir Christopher Wren circa 1700, in his latter days, some twenty-five years after he designed St Paul's Cathedral in London.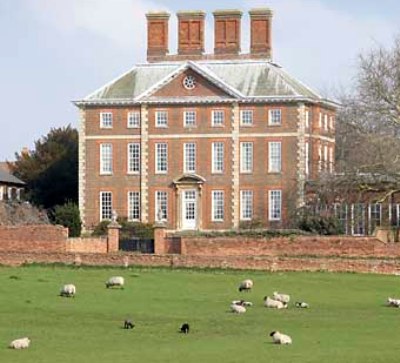 Winslow....Arizona!
The eleventh century parish church in the High Street is dedicated to St Laurence, and is twinned with St Paul's Church in Winslow, Arizona. The church has a ring of 8 bells, the heaviest weighing 19 long cwt (970 kg)

The Whaddon Chase fox hunt has traditionally met in the Town Square at Winslow every Boxing Day for many years. The occasion is very well attended with over a thousand people visiting the town on Boxing Day each year. The Brass Band from the nearby village of Great Horwood are always in attendance playing Christmas carols. Other annual events in the town include a beer festival in March, and The Winslow Show, a gymkhana and agricultural show which is held every August across the road from Winslow Hall. The WAFTA BBQ stall at the show is our major fundraiser every year and helps support the costs of our reciprocal visits.